The Perfect Yarn for Baby Knitting and Baby Crochet Projects

Soft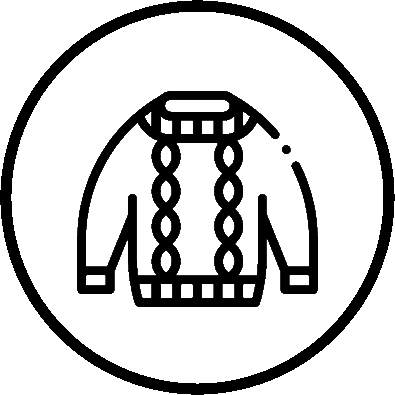 Forgiving

Easy care
KnitPal Tweed Twinkles is a top choice for beginner knitters and crocheters
When you're looking for the best baby yarn to knit or crochet that perfect something, we know you will love KnitPal Tweed Twinkles. The colorful flecks, gently moving colors and easy-care instructions make Tweed Twinkle the best choice for baby blanket yarn for baby knitting or crochet.
Beginners and crafters working on a deadline will appreciate how quickly the yarn works up and how forgiving it can be for undoing any mistakes.
Each bag contains 8 skeins for a total of 696 yards of snuggly soft yarn. At such an excellent value, you will love this yarn for bigger knit and crochet items for kids and adults – think dresses, cardigans, mittens, slippers, and more. The luxurious blend of acrylic and polyester fibers are plied together to produce yarn with bright colors, excellent durability, and easy laundering.

Snuggly Yarn for Everyone
Our Tweed Twinkles yarn is so snuggly and soft, you will love knitting and crocheting with it! The unique twisted ply also helps to give softness and drape to the finished fabric.
Generous Yardage
With 696 yards per 8-skeins, our yarn packs provide you with enough yarn to make several baby items (think mittens, hats, sweater, blanket) or larger items for kids and adults.
Easy Care

Tweed Twinkles is easy to care for as a finished item. We recommend machine washing with a gentle detergent and air drying.

Patterns and Support

Looking for pattern ideas or help? Join the KnitPal crochet and knitting online communities for pattern ideas, pattern support, interesting conversation and more.

Top Quality

Our top-quality yarns are durable, color-fast, anti-pilling and made to last a lifetime. We proudly stand behind our products and are pleased to offer a lifetime warranty on our needles, crochet hooks, and yarns.
You may also like Free patterns with yarn purchase
Free patterns include blankets, baby garments, accessories and much more.